In November of 1912, the architectural firm of Wyatt and Nolting completed the beautiful 10-story Algonquin Apartments on the corner of Chase and St. Paul Streets. Setting the standard of luxury at that time, the project was conceived and implemented through the vision of Baltimore's esteemed business leaders. The Algonquin Building Company was a partnership between George Webb, the area capitalist who helped consolidate the city's street railway companies, and Theophilus White, a telephone executive. These investors purchased the lot from another Baltimore businessman, General Francis E. Waters, a local lumberman and financier.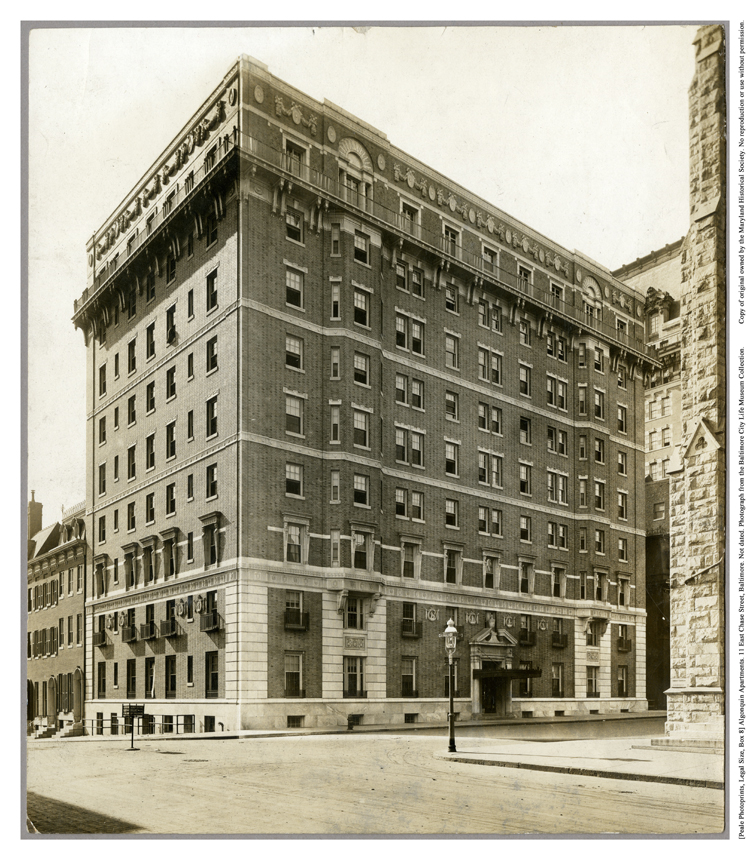 Baltimore itself has been the home of talented Americans through the years, and these American treasures have influenced the city's historical importance. Baltimore's renown residents have included writers Edgar Allen Poe and H.L. Mencken, musician Eubie Blake and the famous blues singer Billie Holiday.
Today, the City of Baltimore is ranked the 4th best city in the east for young professionals, and boasts a remarkable transformation from its gloried past. Baltimoreans take pride in their city, and maintain a welcoming and down-to-earth small town feel. The city is a maze of distinctive neighborhoods each with its own character and style. Downtown Baltimore pulses as the city's economic center, and Baltimore Harbor welcomes thousands of tourists and visitors each year. Of course, any review of the city must include its internationally known and respected educational institutions such as Johns Hopkins University and Hospital.